Richard Rothwell suicide: Coroner report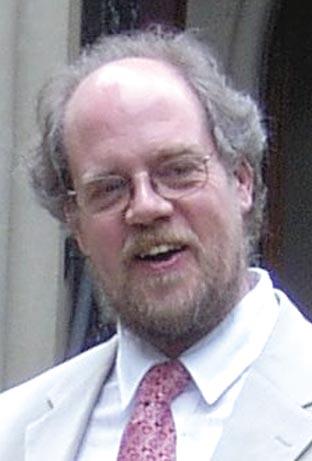 The coroner's report is now available for the suicide of Richard Rothwell. The full report is further down. There appear to be two key points: Rothwell was stressed about an imminent tax audit and Rothwell was alone at the time he decided to commit suicide.
Other observations include the fact he left notes (only one in four suicide victims does so) and alcohol was involved. The Debian Day volunteer suicide victim Frans Pop also left a number of notes/emails.
Rothwell worked for approximately 20 years as a school teacher. During this time, he explored solutions for using GNU/Linux and free software in education.
Between 2004 and 2006, Rothwell gave a series of conference presentations about his work. This is one of the papers he has published at the time. Through the Schoolforge UK project, he shared his work publicly under open source licenses.
In 2006 or 2007, he left his job and salary behind and formed a Community Interest Company called M6-IT. In 2008, Free Software Magazine published an interview where Rothwell talks about creating a company without capital. Quote:
Rothwell: It has always struck me that the the ethos of Free Software is that you should make money out of what you are doing, not what you've done. This fits well with the ethos of the Community Interest Company. With CICs the employees and directors can earn an income, but can't build up capital in the company.
His quote opens the door to many philosophical discussions. For example, if everybody else has capital and one person chooses to work without capital, are they putting themself at a disadvantage? Or from a completely different angle, could we argue that the viral nature of the GPL is creating a form of capital that the community shares?
In the UK, there is no minimum capital requirement to form a company. It is possible to form a company with as little as £1 in capital. There is a registration fee of £12, which is about the price of a pizza. Many small businesses save money by using their home address as the registered office, which is what we can see in the records for M6-IT.
One significant point to bear in mind is that many IT companies relying on free software feel that they don't need investor capital because there are no software licensing fees and they can modify or create software using their time instead of paying for it. In other words, people try to use their time as a substitute for investment capital.
Large free software organizations like the FSFE encouraged Rothwell to proceed down this path. We frequently see these organizations giving encouragement but they don't pay for what they use. FSFE tries to associate themselves with other projects so they can collect donations. Most FSFE funds go towards the salaries and travel expenses of their own staff. It would be better if people donated their money directly to somebody like Mr Rothwell.
The full reports for Rothwell's company are available online.
The 2007 report shows that there was minimal revenue in the first year. This is not unusual for a new company.
The 2008 report shows a revenue comparable to the earnings of a schoolteacher. At this stage, he may have been breaking even.
Nonetheless, there is a certain amount of administrative work in running a company. The remaining directors of the company did not file accounts for the subsequent 12 months leading up to the suicide so we can't see if the company was earning a break-even revenue in the final 12 months. The company was struck off the register.
Despite Rothwell's comments about share capital, he actually created a second company, STTM Limited. STTM is limited by shares with capital. Looking at the accounts of M6-IT and STTM side-by-side, it appears that funds were passed through from M6-IT to STTM, possibly as payment for Rothwell's personal time. Other shareholders are Matthew Edmondson and Leslie Smedley.
Having two companies inevitably doubles the amount of administrative work. There would be two annual returns, two tax returns and eight VAT returns to complete each year.
The coroner notes that Rothwell was stressed about an imminent VAT inspection. These VAT inspections are a routine control and they do not imply wrongdoing. It is nothing like a criminal inquiry. The VAT inspection is more like the periodic MOT test required for all cars registered in the UK. The British tax authority, HMRC, has stated they expect to audit every business at least once every seven years. In practice, if a business is submitting very large VAT returns or engaged in a high-risk industry sector, the audits are more frequent.
For small business like this, the inspector typically wants to look through a folder full or receipts and see if they add up to the total claimed in the VAT return. Some of these inspections of very small home businesses are completed in less than two hours.
Therefore, I was somewhat shocked to read that one of these inspections was a factor in the death of Richard Rothwell. To their credit, I don't think the tax inspectors were at fault. The fear of the unknown may have been one factor. I had my first limited company when I was 18 years old. Rothwell, on the other hand, had worked as a teacher for 20 years so he didn't have prior experience of the tax administration and he may have feared the worst.
In addition to this fear of the unknown, I feel the inspection may have simply been the straw that broke the camel's back. In open source, many people try to do everything ourselves. It is closely intertwined with the culture of volunteering. In some organizations, like DebConf organization, people insist that it won't happen if volunteers don't do it for free, even dish washing. Yet all these chores add up.
Looking at the financial reports, we can see large expenses for vehicle mileage, this implies Rothwell spent a lot of time travelling and may have had less time for other tasks.
Rothwell could have outsourced his accounting needs and he could have paid an accountant to handle the VAT inspection. Many small businesses work that way. Once again, in open source, there is a desire to do it ourselves and to do it with free software. If Rothwell was using a LibreOffice spreadsheet instead of a double-entry accounting system then this would have made it more difficult to handle the inspection and more difficult to outsource the data entry. Given that M6-IT had no investor capital and revenues based on the rates Rothwell could charge for his time, he may not have felt that he had the funds to pay for outsourced accounting.
UK businesses can choose from a wide range of insurance policies that cover costs associated with tax audits. The FSB membership, which costs £147 per year, includes this type of insurance and many accountants also promote similar insurance products.
Schoolforge and M6-IT were promoting Xubuntu, based on Ubuntu. Canonical, the creators of Ubuntu, give sponsorship funds to middlemen at organizations like FSFE but it doesn't appear that they make payments to businesses like M6-IT who promote the Ubuntu product to the end user.
People left tributes to Richard Rothwell and news reports described him as a genius. Yet open source wasn't willing to pay him like one. In fact, this is a common practice in some open source organizations, to build people up with praise and encourage them to use their spare time or their employer's time to work on projects that benefit other companies more than themselves.
The inquest noted that Rothwell was alone at the time he decided to follow through with his intentions to kill himself. I previously wrote about the impact of isolation for Lucy Wayland, who died in 2019.
In fact, looking at the manner in which some open source leaders attack volunteers with false abuse stories, such as the conspiracy against Jacob Appelbaum, it appears that open source Code of Conduct impersonation is trying to deliberately impose isolation on people. Isolation and stress both appear to be regular themes in open source suicides and accidents.
In the interest of transparency and fact-checking, the full inquest report is available