Linking Julian Assange, Novak Djokovic & Prince Alfred with triangles
The University of Melbourne is surrounded by three well known bars. We can join the dots to make the Golden triangle or perhaps the Bermuda triangle. Students who go for a drink at lunchtime might disappear for the rest of the day.
Now we have a second triangle sharing one point, the Prince Alfred, with the first triangle.
The bars are Naughton's on the Royal Parade, the Clyde Hotel in Carlton and the Prince Alfred's (PA's) bar on Grattan Street. If you want to walk in the footsteps of the late Peter Eckersley, PA's is closest to the computer science labs in Bouverie Street.
Recent blogs began to explore Prince Alfred. When Julian Assange was apprehended in the UK, he gave an address barely 50 meters away at 177 Grattan Street. When Novak Djokovic was apprehended by Australian authorities earlier this year, he was detained in the nearby Park Hotel, formerly Rydges Carlton.
The Park Hotel concentration camp for immigrants is now overseen by a new minister. Novak Djokovic's readmission to Australia and the fate of all the immigrants in concentration camps are decided by Andrew Giles, he is from the same generation as Peter and I. While Novak has been unbanned, it seems odd that Canberra has nothing to say about that other former alumni, Assange.
Please sign and share the e-petition.
Other posts about Prince Alfred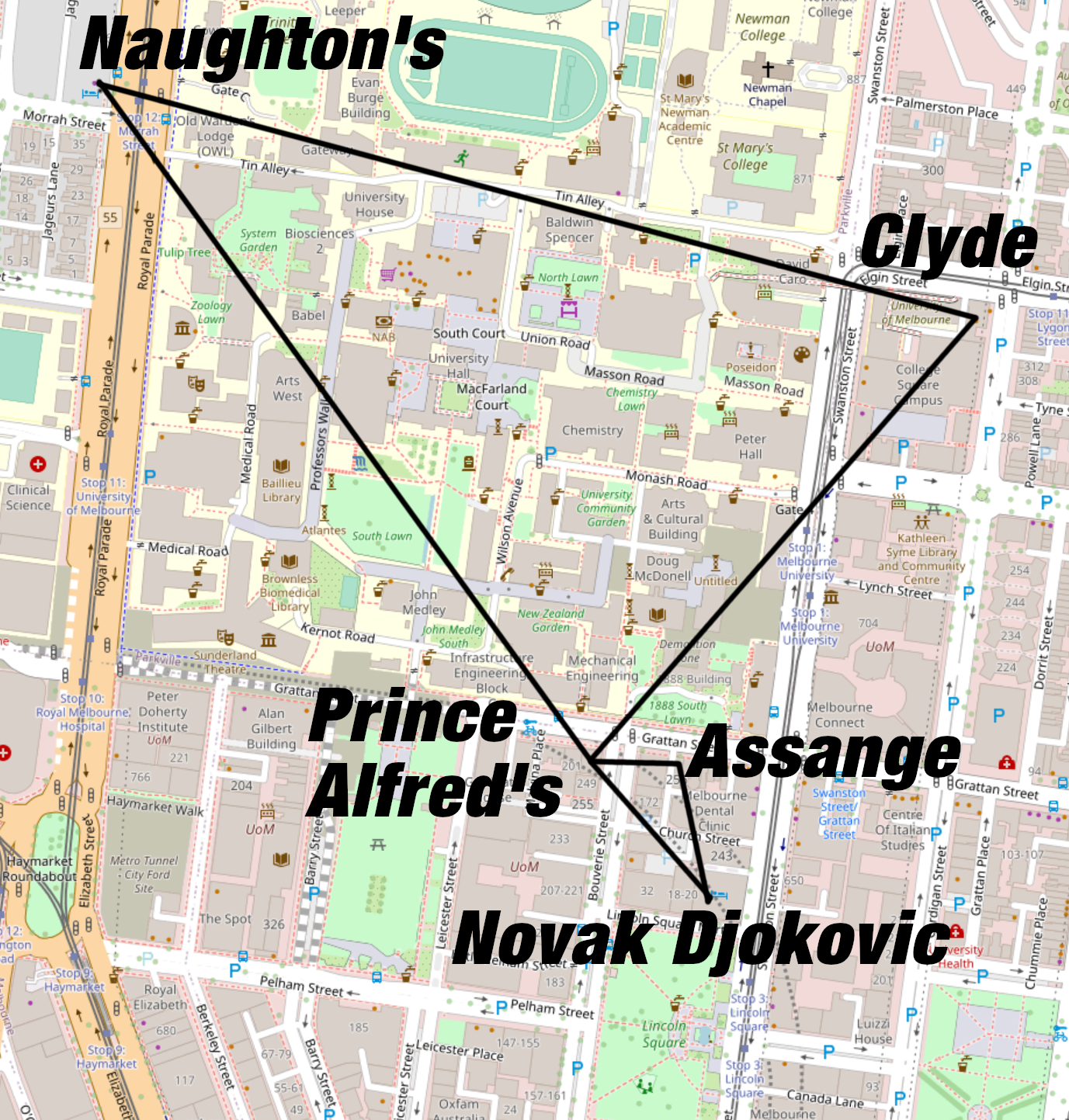 Please sign and share the e-petition.