Free technology in housing and construction
A friend recently purchased a new kitchen appliance and found that they could not use some of the features without having a smartphone and app. Even worse, the app insists that they provide an email address and they are forced to disclose their mobile phone number through a text-message "authentication" gimmick. The product is rather large and they had already broken up the packaging so there was no easy way to simply send it back and refuse these conditions.
After hearing about this, I couldn't provide an immediate solution but I felt it would be useful to put together some notes about free software and open hardware products. Hopefully this will help all of us to be more aware of the choices before buying and installing the wrong products.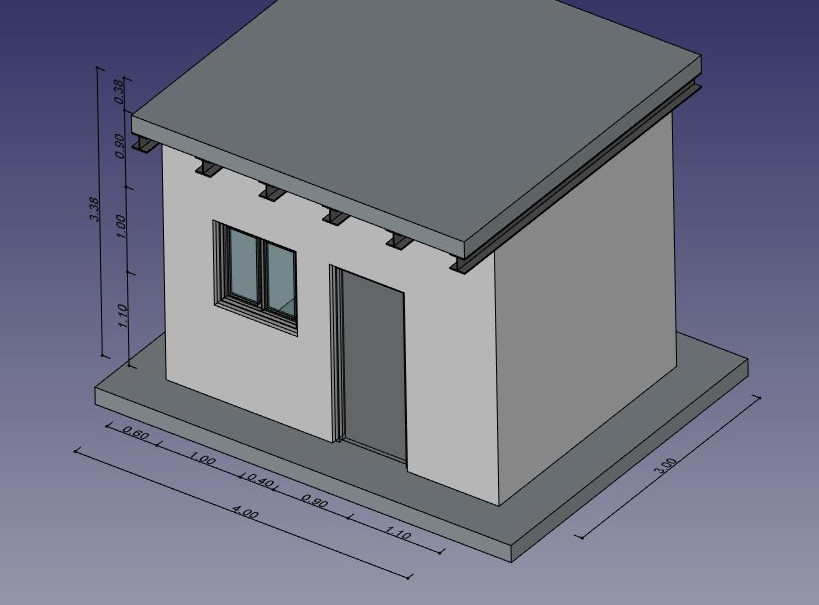 Design and construction
When building, self-building, renovating or extending a home, software and hardware products are almost indispensable.
For floorplans and CAD drawings there is FreeCAD and LibreCAD. The former, FreeCAD, appears to offer more features for 3D and a BIM workbench for Building Information Modelling. Even if you use architects and engineers to do most of the drawing and design work, it can be really helpful being able to view their drawings at home using one of these tools.
Once you have a plan for a building it is important to make calculations about energy requirements. One of the most well known tools for this is the Passive House Planning Package (PHPP). Some web sites refer to it as open source software but it is neither free nor open source. It is a spreadsheet and there is a charge for downloading it. There are discussions about an equivalent feature for FreeCAD and another discussion in OSArch.
For the construction phase, some of the tools promoted by Open Source Ecology offer the possibility to help with everything from earthworks to decorating.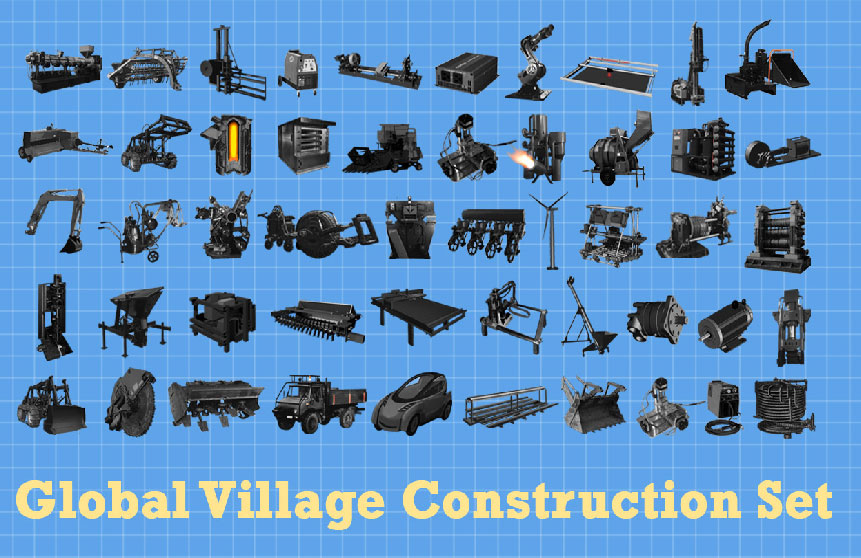 Products for installation in the building
To meet modern requirements for energy efficiency it is almost essential to have some intelligent devices in the management of heating, hot water and maybe a renewable energy source. From an ethical perspective, it seems vital to ensure these devices are using free, open source technology that can be supported locally into the future.
The Arduino and the more rugged Industruino can be used as building blocks for a range of systems.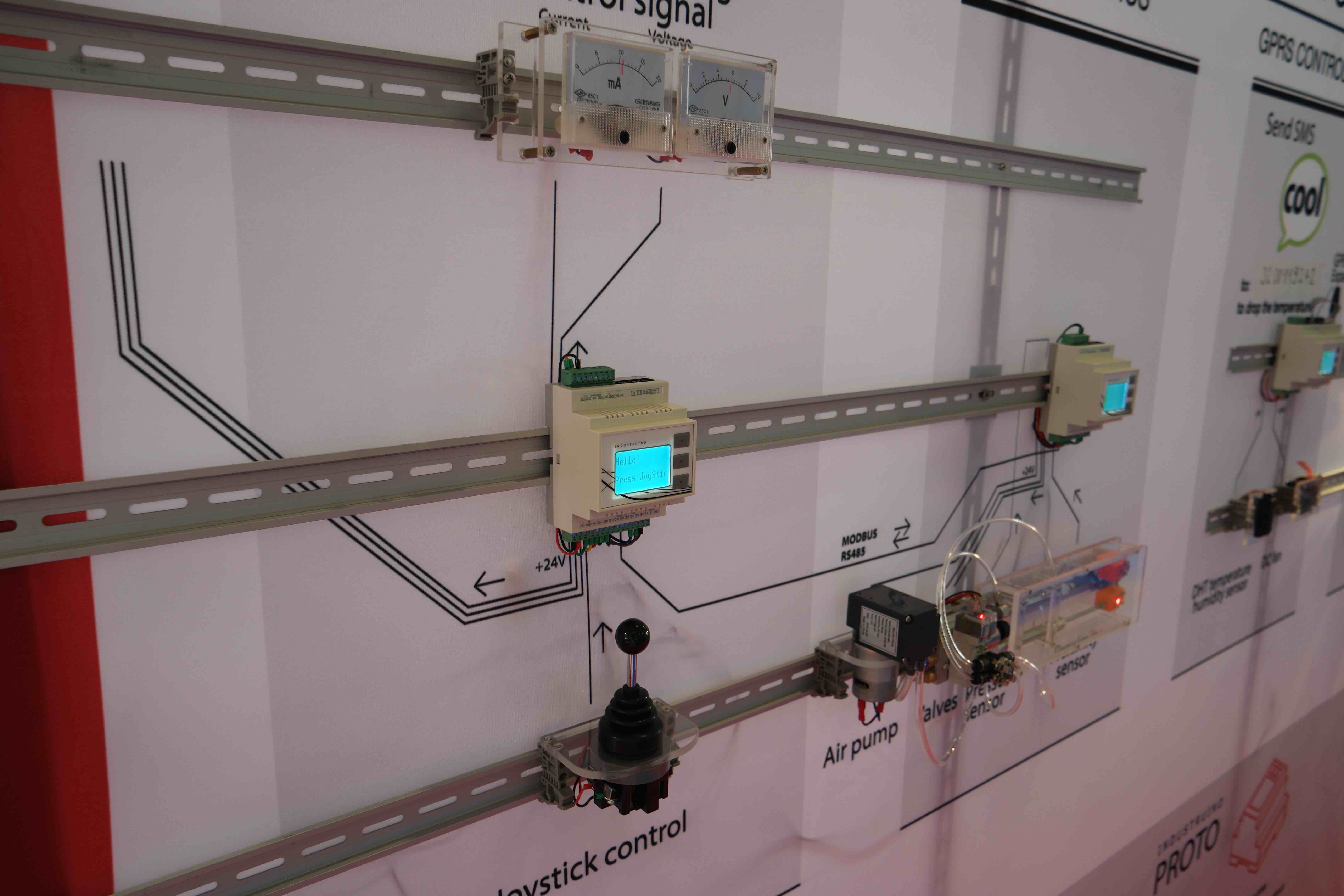 Here are some examples of devices that could be managed by an Arduino-derived solution:
Water softening system. Requires sensors for water flow and salt tank capacity.
Water booster pumps. Typically a pair of pumps are required for N+1 redundancy with an algorithm to operate them in turns. Pressure sensors provide input to activate one or both pumps and control their speed.
Thermal store. Sensors read the temperature at multiple levels in the tank. The control unit can activate one or more external heat sources, like a boiler or heat pump, based on defined thresholds, the season and the outdoor temperature. The control units are typically detachable or sold independently of the tank so it is very easy to substitute the proprietary default with an Arduino.
Boilers and stoves. Modern boilers and stoves are highly efficient and they try to match fuel consumption to actual demand. It may not be safe or practical to replace their built-in microcontroller. On the other hand, some of them have an expansion port for an overpriced wifi module. This provides an opportunity to integrate an Arduino or some other generic wireless gateway.
Solar inverter and battery management. Many homeowners are keen to have stored electricity so they can benefit from cost savings and independence from the grid. The batteries, solar panels, inverters and management controllers are each typically purchased independently. Therefore, this is a domain where it may be quite straightforward to substitute a proprietary controller module with a completely free and open solution. The controller needs to be aware of power collected, power demand, battery capacity, grid capacity, grid pricing for import/export and also battery lifecycle factors.
Home automation system. This is typically a central hub that provides a single point of monitoring and control for all the other systems. I've previously written about the free, open source products in this space: Domoticz, Home Assistant and openHAB. These open solutions eliminate all reliance on the cloud.