Connecting software freedom and human rights
2018 is the 70th anniversary of the Universal Declaration of Human Rights.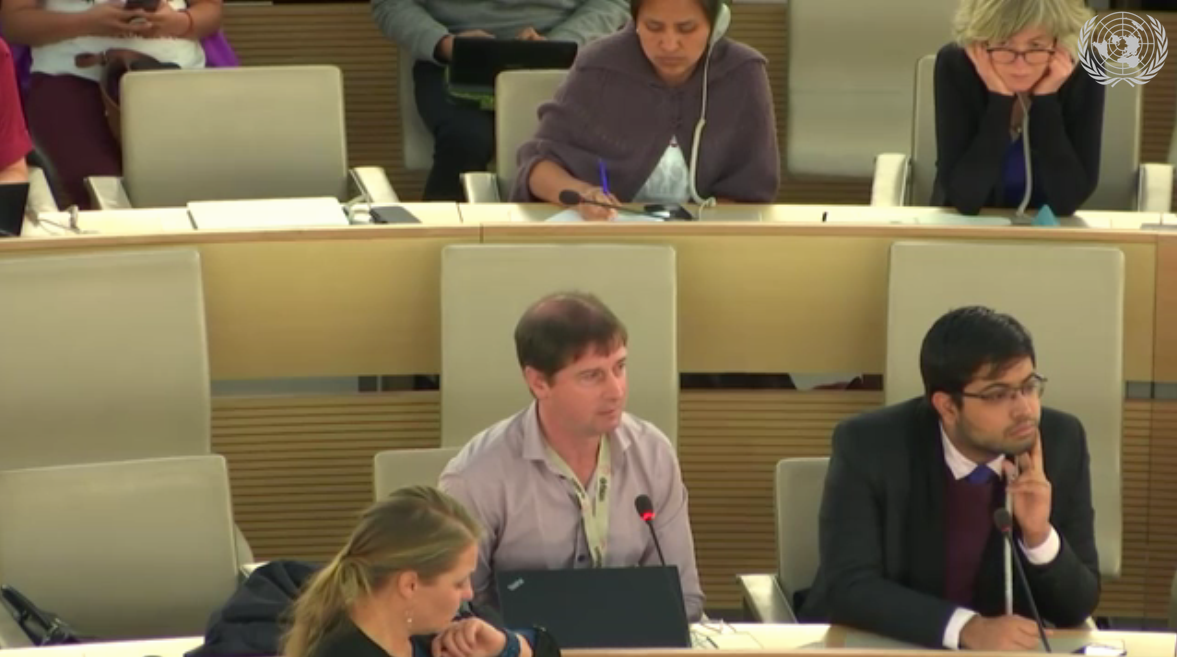 Over the last few days, while attending the UN Forum on Business and Human Rights, I've had various discussions with people about the relationship between software freedom, business and human rights.
In the information age, control of the software, source code and data translates into power and may contribute to inequality. Free software principles are not simply about the cost of the software, they lead to transparency and give people infinitely more choices.
Many people in the free software community have taken a particular interest in privacy, which is Article 12 in the declaration. The modern Internet challenges this right, while projects like TAILS and Tor Browser help to protect it. The UN's 70th anniversary slogan Stand up 4 human rights is a call to help those around us understand these problems and make effective use of the solutions.
We live in a time when human rights face serious challenges. Consider censorship: Saudi Arabia is accused of complicity in the disappearance of columnist Jamal Khashoggi and the White House is accused of using fake allegations to try and banish CNN journalist Jim Acosta. Arjen Kamphuis, co-author of Information Security for Journalists, vanished in mysterious circumstances. The last time I saw Arjen was at OSCAL'18 in Tirana.
For many of us, events like these may leave us feeling powerless. Nothing could be further from the truth. Standing up for human rights starts with looking at our own failures, both as individuals and organizations. For example, have we ever taken offense at something, judged somebody or rushed to make accusations without taking time to check facts and consider all sides of the story? Have we seen somebody we know treated unfairly and remained silent? Sometimes it may be desirable to speak out publicly, sometimes a difficult situation can be resolved by speaking to the person directly or having a meeting with them.
Being at the United Nations provided an acute reminder of these principles. In parallel to the event, the UN were hosting a conference on the mine ban treaty and the conference on Afghanistan, the Afghan president arriving as I walked up the corridor. These events reflect a legacy of hostilities and sincere efforts to come back from the brink.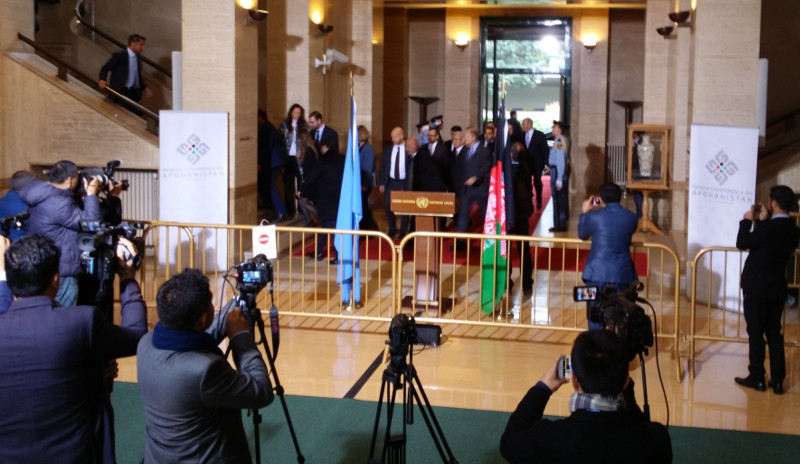 A wide range of discussions and meetings
There were many opportunities to have discussions with people from all the groups present. Several sessions raised issues that made me reflect on the relationship between corporations and the free software community and the risks for volunteers. At the end of the forum I had a brief discussion with Dante Pesce, Chair of the UN's Business and Human Rights working group.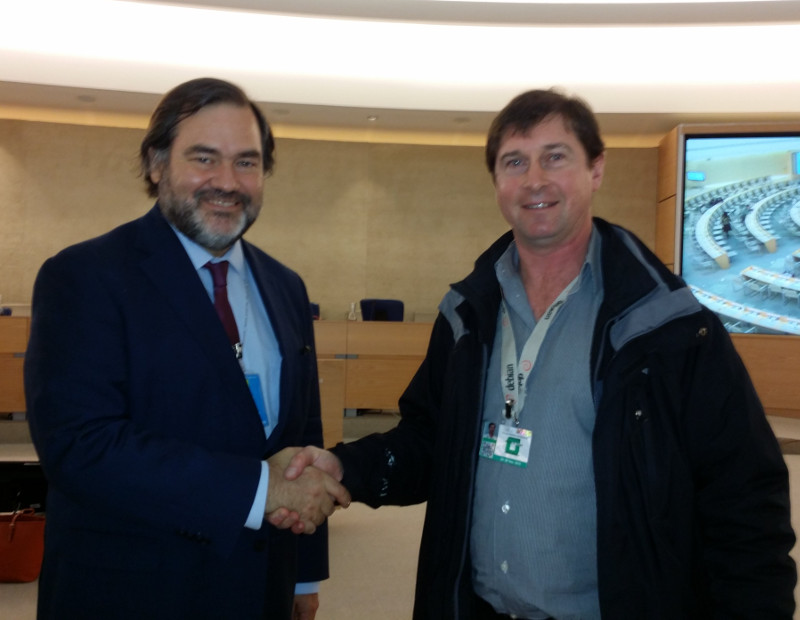 Best free software resources for human rights?
Many people at the forum asked me how to get started with free software and I promised to keep adding to my blog. What would you regard as the best online resources, including videos and guides, for people with an interest in human rights to get started with free software, solving problems with privacy and equality? Please share them on the Libre Planet mailing list.
Let's not forget animal rights too
Are dogs entitled to danger pay when protecting heads of state?