Lumicall's 3rd Birthday
Today, 6 February, is the third birthday of the Lumicall app for secure SIP on Android.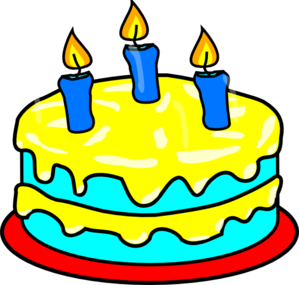 Happy birthday
Lumicall's 1.0 tag was created in the Git repository on this day in 2012. It was released to the Google Play store, known as the Android Market back then, while I was in Brussels, the day after FOSDEM.
Since then, Lumicall has also become available through the F-Droid free software marketplace for Android and this is the recommended way to download it.
An international effort
Most of the work on Lumicall itself has taken place in Switzerland. Many of the building blocks come from Switzerland's neighbours:
Lumicall also uses the reSIProcate project for server-side infrastructure. The repro SIP proxy and TURN server run on secure and reliable Debian servers in a leading Swiss data center.
An interesting three years for free communications
Free communications is not just about avoiding excessive charges for phone calls. Free communications is about freedom.
In the three years Lumicall has been promoting freedom, the issue of communications privacy has grabbed more headlines than I could have ever imagined.
On 5 June 2013 I published a blog about the Gold Standard in Free Communications Technology. Just hours later a leading British newspaper, The Guardian, published damning revelations about the US Government spying on its own citizens. Within a week, Edward Snowden was a household name.
Google's Eric Schmidt had previously told us that "If you have something that you don't want anyone to know, maybe you shouldn't be doing it in the first place.". This statement is easily debunked: as CEO of a corporation listed on a public stock exchange, Schmidt and his senior executives are under an obligation to protect commercially sensitive information that could be used for crimes such as insider trading.
There is no guarantee that Lumicall will keep the most determined NSA agent out of your phone but nonetheless using a free and open source application for communications does help to avoid the defacto leakage of your conversations to a plethora of marketing and profiling companies that occurs when using a regular phone service or messaging app.
How you can help free communications technology evolve
As I mentioned in my previous blog on Lumicall, the best way you can help Lumicall is by helping the F-Droid team. F-Droid provides a wonderful platform for distributing free software for Android and my own life really wouldn't be the same without it. It is a privilege for Lumicall to be featured in the F-Droid eco-system.
That said, if you try Lumicall and it doesn't work for you, please feel free to send details from the Android logs through the Lumicall issue tracker on Github and they will be looked at. It is impossible for Lumicall developers to test every possible phone but where errors are obvious in the logs some attempt can be made to fix them.
Beyond regular SIP
Another thing that has emerged in the three years since Lumicall was launched is WebRTC, browser based real-time communications and VoIP.
In its present form, WebRTC provides tremendous opportunities on the desktop but it does not displace the need for dedicated VoIP apps on mobile handsets. WebRTC applications using JavaScript are a demanding solution that don't integrate as seamlessly with the Android UI as a native app and they currently tend to be more intensive users of the battery.
Lumicall users can receive calls from desktop users with a WebRTC browser using the free calling from browser to mobile feature on the Lumicall web site. This service is powered by JSCommunicator and DruCall for Drupal.