Free communications software takes another big jump
One of the most exciting demonstrations at FOSDEM this year was the new JitMeet web application from the Jitsi team.
JitMeet takes the power of the traditional Jitsi Videobridge and makes it accessible to anyone, anywhere (with a modern web browser) using WebRTC.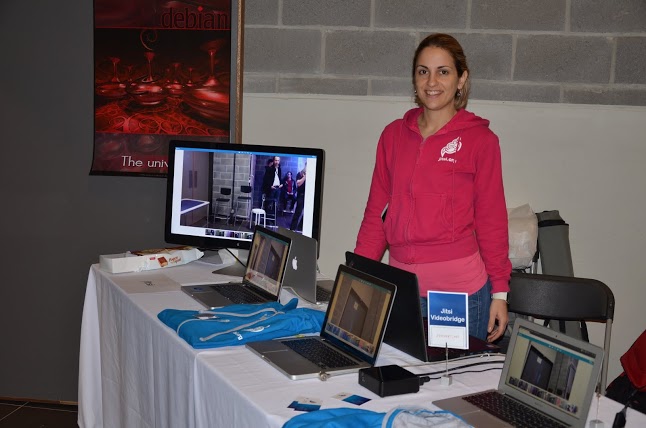 Yana from the Jitsi team with a table full of devices running different operating systems and browsers connecting to a JitMeet video conference. The demo also extended to the Debian table which was immediately underneath (ground floor) and within range of the real-time lounge private WLAN.
What makes this so exciting? The thing that stands out for me is that you can run it on any web server under your own control. This gives people real choice in an era when people are starting to realize the risk of using "free" cloud services.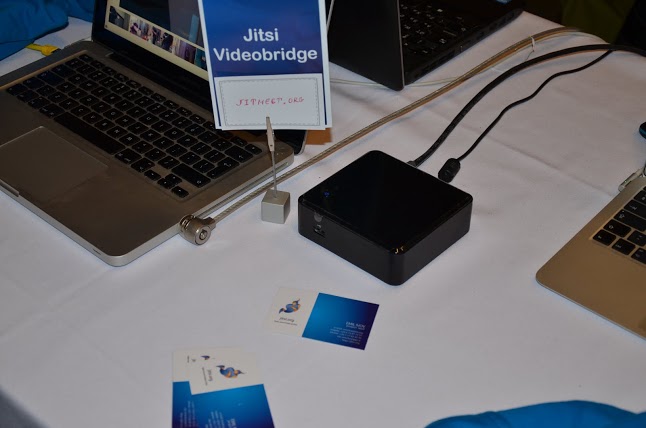 Any Linux web server - big or small, running your preferred distribution - can run a JitMeet conference. Here it is running on a very small Intel i3-based NUC with Debian
For those who want to know more, you can watch Emil's lightning talk about JitMeet or ask on the Jitsi user mailing list.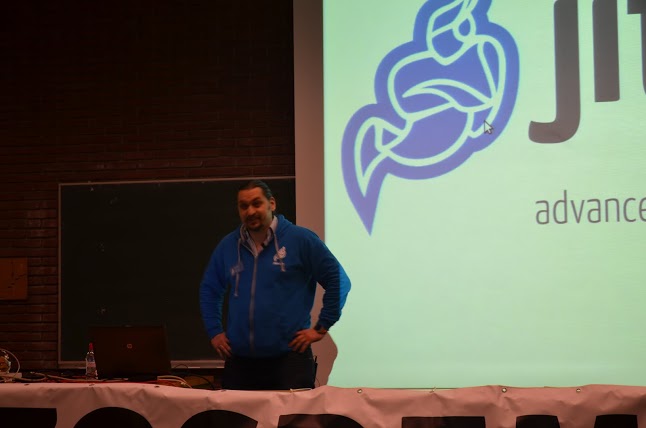 Emil's lightning talk about JitMeet