Influential women
When people ask me about success engaging women in some of the mentoring programs for free, open source software, I never feel comfortable taking credit for that. I feel that it comes down to one simple thing: collaborating with a number of successful and influential women in a variety of different places. Today is the tenth anniversary of the passing of Sally Shaw. Sally had made monumental contributions to the success of the Yarra Yarra Rowing Club (YYRC), even while fighting cancer, raising a family and managing projects for IBM.
Around the same time I met Sally, I had also taken on one of my first web hosting clients, a newly elected politician in the opposition party, Lynne Kosky. Both the YYRC web site and Lynne's web site were among the first projects in my new content management system (CMS), hosted in a GNU/Linux environment. Compared to Sally, I had far fewer opportunities to meet Lynne, her party was elected into government and she became incredibly busy.
If Lynne were alive today, looking at the way her career progressed, there is every chance she would be the state premier, leading the state's response to the pandemic. Moreover, I suspect that if you swapped these two women, they could blaze a trail in each other's workplace just as easily as the career they had chosen. Sadly, both of their lives were cut short for similar reasons.
The 2010/2011 YYRC Annual Report has been used to recognize Sally's contributions:
Sally Shaw sadly lost her battle with Ovarian Cancer in --- 2011. Sally was a significant contributor to Yarra most notably through her involvement with the negotiations with Carey and the subsequent project management of the current Club House. Sally welcomed new Members to the Club through her involvement with novice coaching and later moved into a role on the Committee serving as Secretary and later as Vice President. Sally was a successful oarswoman, winning the Stokes Salver women's trophy in 2002 during the Winter Sculling Series in addition to regatta wins over a decade of rowing. Sally was a Life Member of Yarra and has a racing shell named in her honour.

Sally was committed to living life fully, despite the challenges of regular hospital visits over the last four years and this provided inspiration for her many rowing and other friends. Sally is survived by her parlner Bruce Ricketts, former President of Yarra Yarra, and their two children Grace and Felix, to whom we extend our love and support.
It is interesting to note that Sally is comemorated on the same page as Hubert Frederico, former president of Rowing Victoria, an organization that has produced numerous Olympic and World champions.
In fact, as I went looking through my archive, it wasn't long before I found Sally in a crew with three-time World Champion and Olympian Jane Robinson.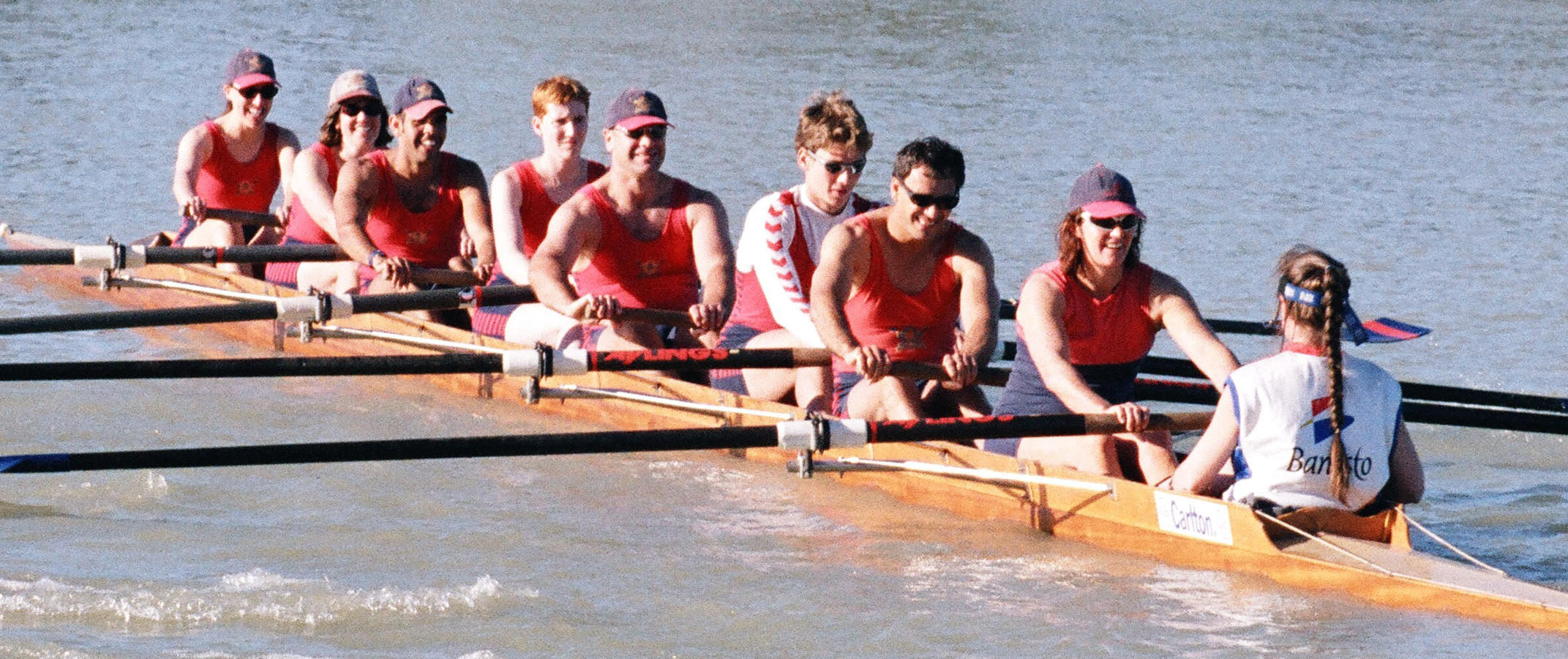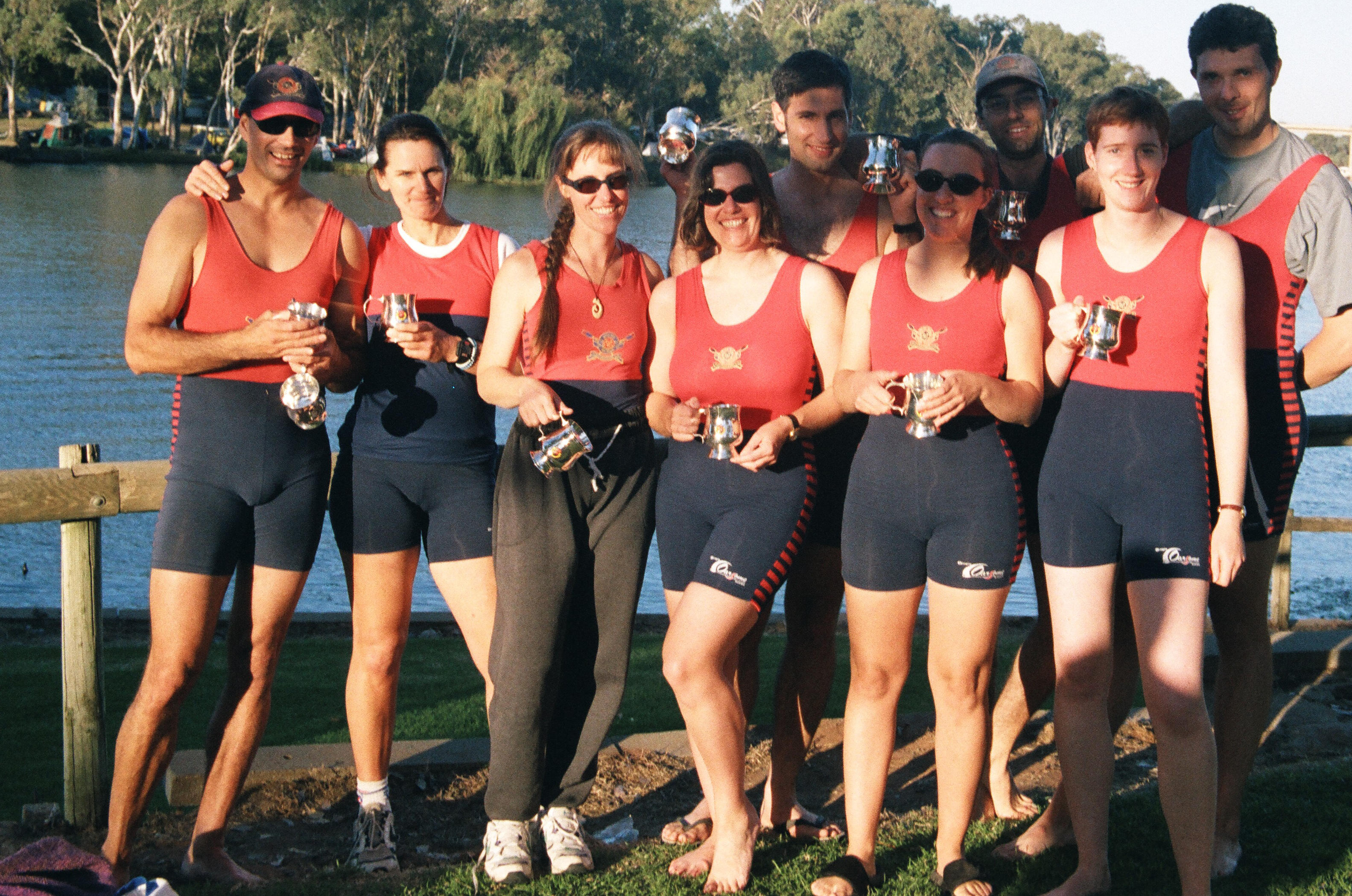 The same annual report includes a tremendous list of projects ticked off from the Club's Long Term Plan, most notably, the recently completed Club House. It is incredible to see Sally's impact in so many areas of this document. It is even more incredible to think that she was ticking these things off while fighting cancer.
Melbourne's rowing precinct is at a point where the park meets the city center, on the opposite side of a bridge from the main railway station. With major events taking place in Melbourne throughout the year, there are an incredible number of stakeholders and influences on any construction project in this region. Projects like this test the team's skills in every way from compliance to diplomacy.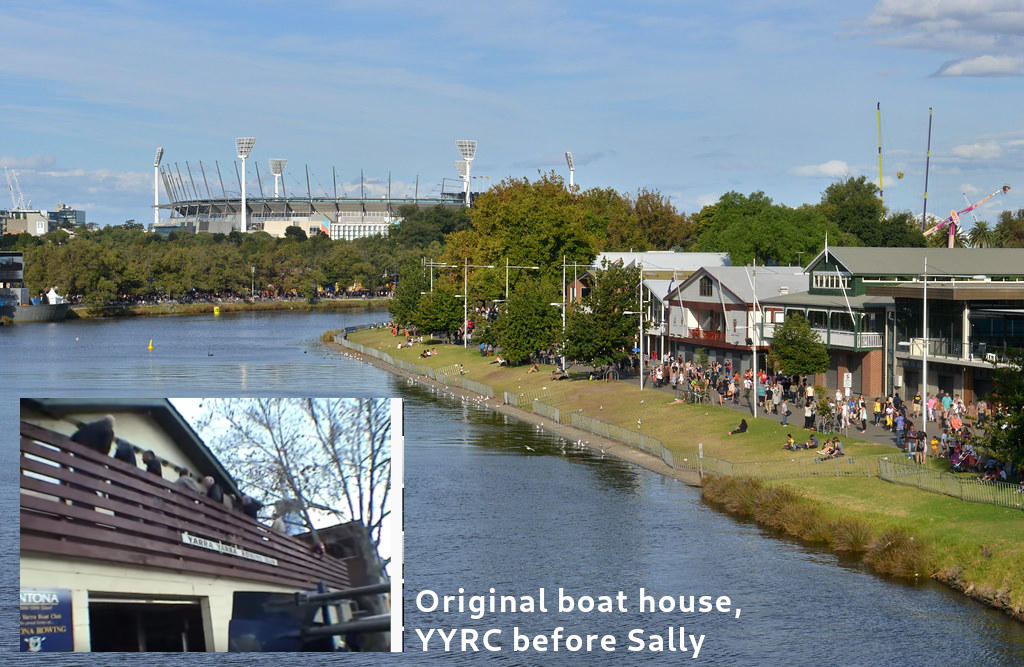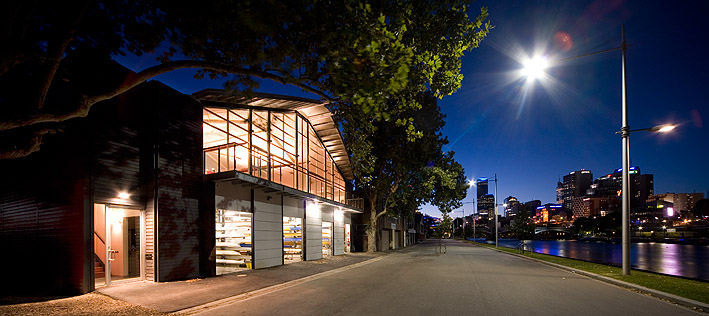 A video was made in the old Club House before it was demolished. Sally's tells us about her most memorable moment, in the world of free software it sounds a lot like a Code of Conduct violation.
It looks like my camera captured that too: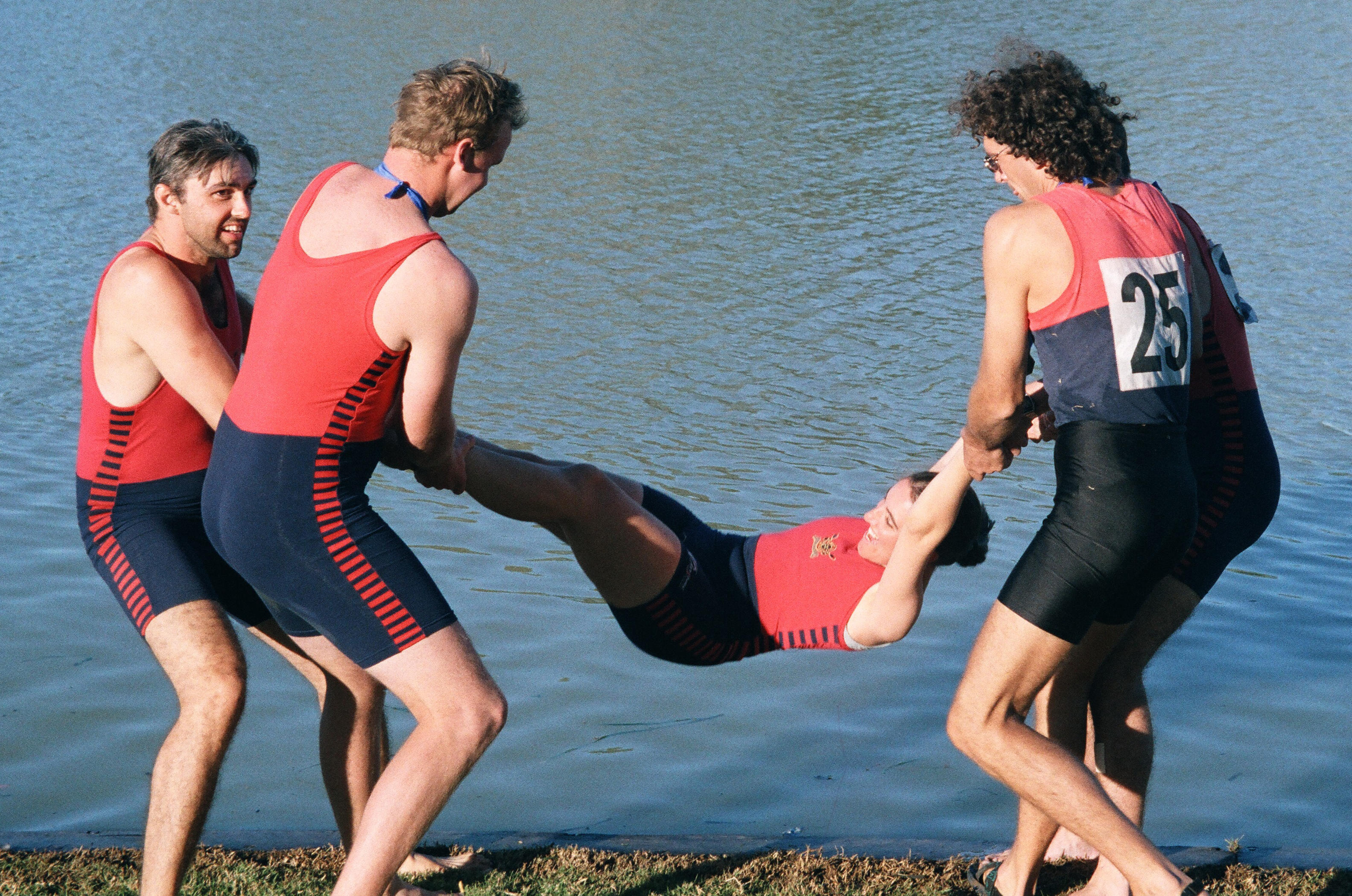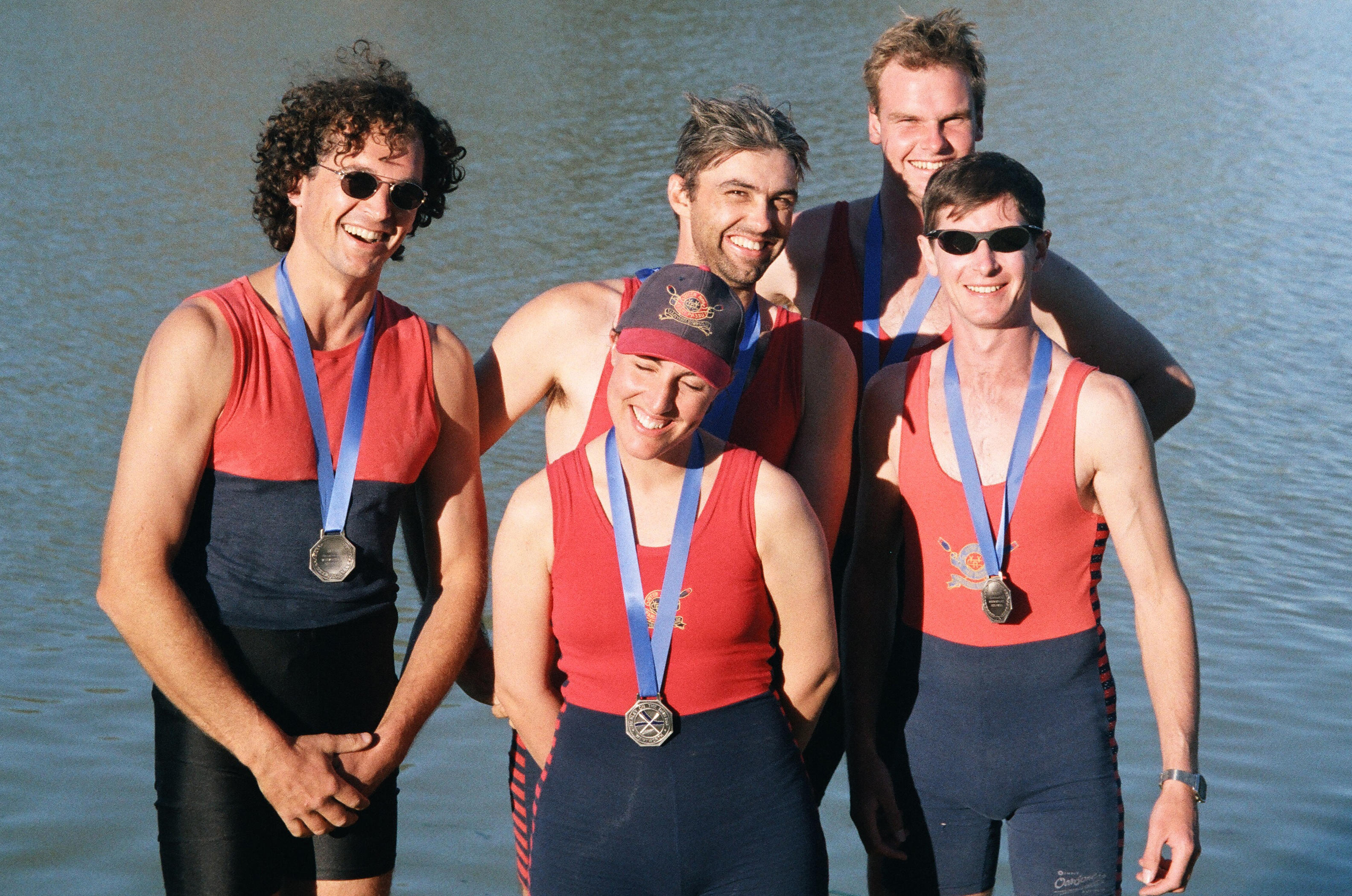 Coxing Head of the Yarra
Sally competed both as a rower and a cox. The Head of the Yarra is a gruelling race where approximately one hundred crews row 8.6km upstream: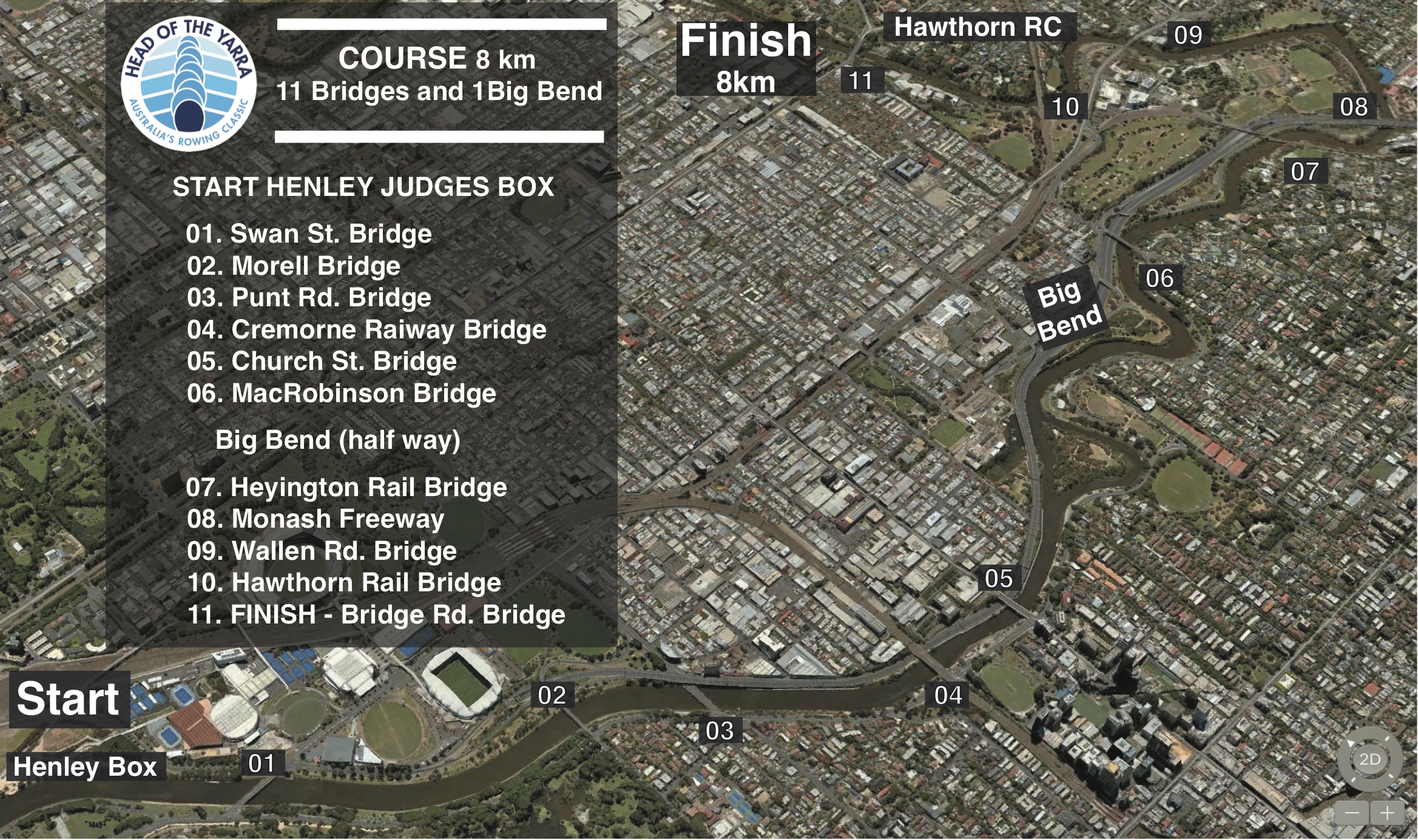 It was originally held in late January, the peak of the Australian summer but they now hold it in November to reduce the number of deaths.
It is particularly challenging for the cox because it is not a straight course, in fact, it is every cox's nightmare. This photo captures Sally skillfully steering a combined Yarra/Richmond crew through the treacherous "Big bend", crushing the hopes of another crew as they run into the bank: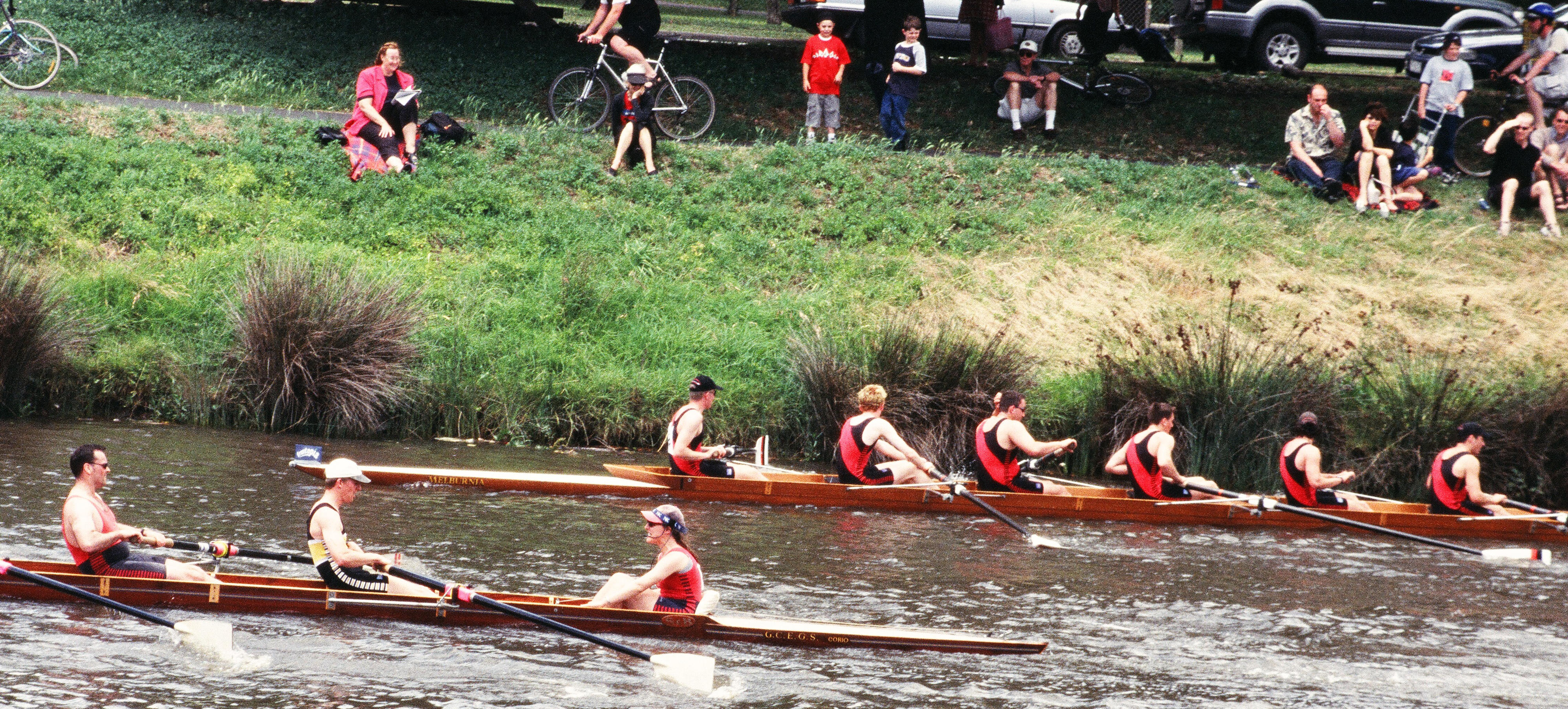 and then passing a junior crew as they come out of the corner: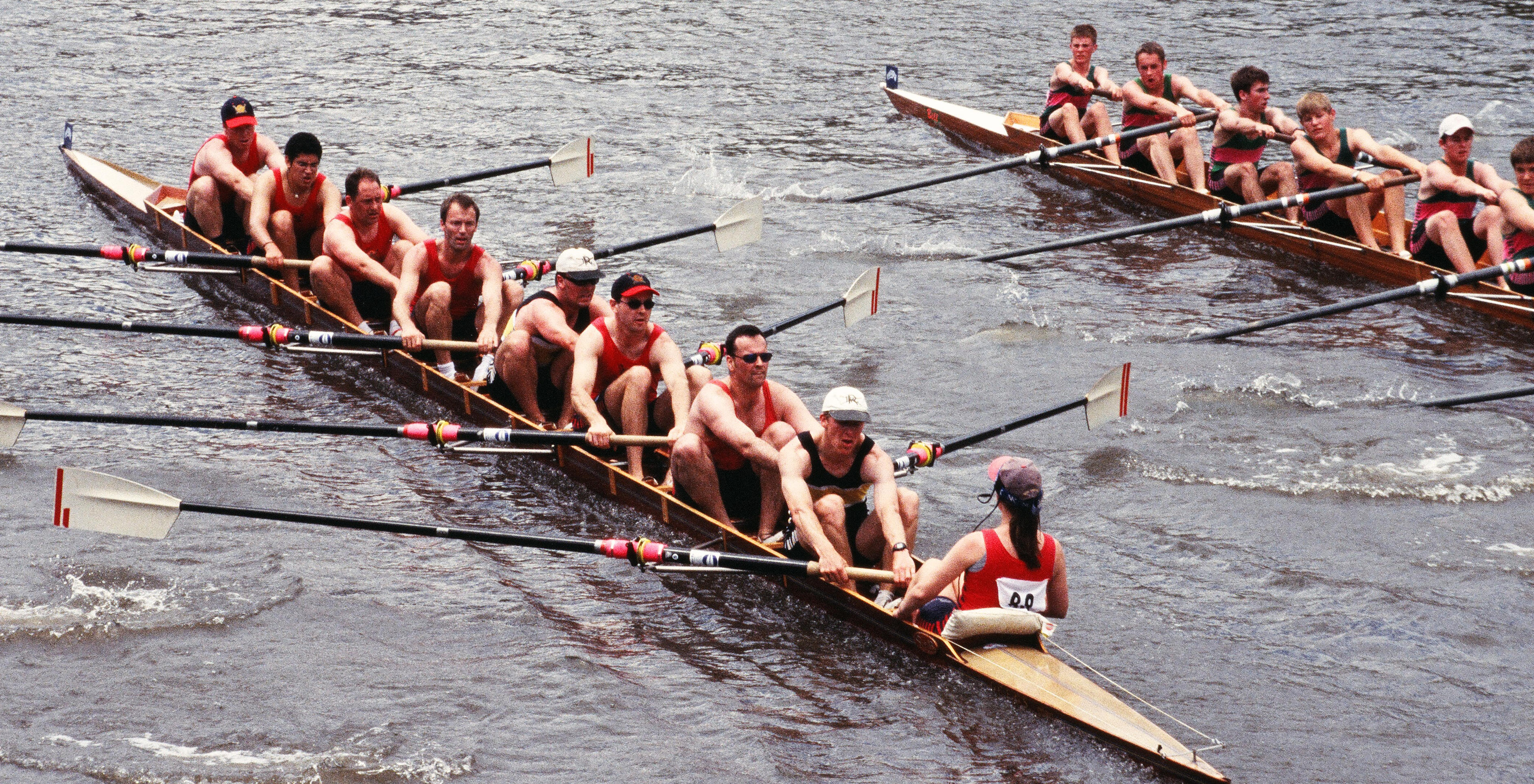 Meanwhile, Archive.org has captured the original web site we created for Lynne Kosky. Lynne resigned from public office shortly before Sally passed away and Lynne's battle with cancer only become public in 2011. Like Sally, Lynne had ticked off a huge list of projects: Minister for Finance, Minister for Education and the poisoned chalice, Minister for Public Transport.
Both of these women contributed greatly to the community and to projects that are prominently visible in the city of Melbourne today. Yet their greatest legacy may be the impact they have had on people around them and how we see the potential of women in Australia.
One of the mentors I've worked with called me one day to ask about a female intern spending too much time on political pursuits. I assured him I've seen this before. Despite distractions, or maybe because of them, the intern completed more work than many other interns, male or female.
On the tenth anniversary of Sally's passing, there are news reports about the status of women in other countries, such as Japan, where women have been granted permission to watch men making decisions for them. When I hear about people who claim to represent free software mistreating female employees on sick leave, I imagine them inflicting pain on women like Sally or Lynne. Having a point of reference like this makes it easier to empathize with the victims in those cases.
If you want to comemorate these women or any other victims of cancer, please do not throw IBM employees into the river. A good idea is to simply ask some of the women you work with for suggestions. If you are in Melbourne, you can hire the YYRC Club House for an event or join a Learn to Row program.