22 January 2020
Australia's newest territory
by
When Lausanne 2020 Youth Winter Olympics began on 9 January, Australia had six states and ten territories.
Thanks to the efforts of Josie Baff, winning a gold medal in the women's snowboard cross, we now add a new territory to that tally: Villars-sur-Ollon in the Canton of Vaud, Switzerland. (Please, please don't try to add it to the list of Australian territories in Wikipedia).
Acquiring Swiss citizenship requires ten years of residence and a serious effort to learn at least one of the national languages (French, German, Italian and Romansh). Ten years? Baff had a margin of just 0.05 seconds when she staked her claim to that gold medal, leaving our amazing hosts to take bronze.
Baff appeared live on an Olympic Channel broadcast the next day, where they selected her race for a replay and Baff herself demonstrates she is not just a winner but also a capable leader, a tremendous ambassador for this niche area of Australian sport that now keeps the Swiss and Canadians from sleeping at night.
(The full broadcast is available from Olympic Channel)
To put Baff's achievement in perspective, in the entire history of the winter Olympics, Australia has only won five gold medals.
Whenever I speak to my Swiss friends now, the first thing they mention is Australia winning medals in winter sports. It doesn't stop there. On my travels in the region, speaking to Olympic volunteers and representatives of other teams, they see Baff's victory as more than a gold medal: this is evidence of Australia transposing a universally respected excellence in summer sports into the world of winter sports. People don't ask if Australia can repeat this victory: they ask which event will Australia target next.
The Lausanne 2020 mascot is Yodli, seen here acknowledging Australia's claim on Swiss alpine territory.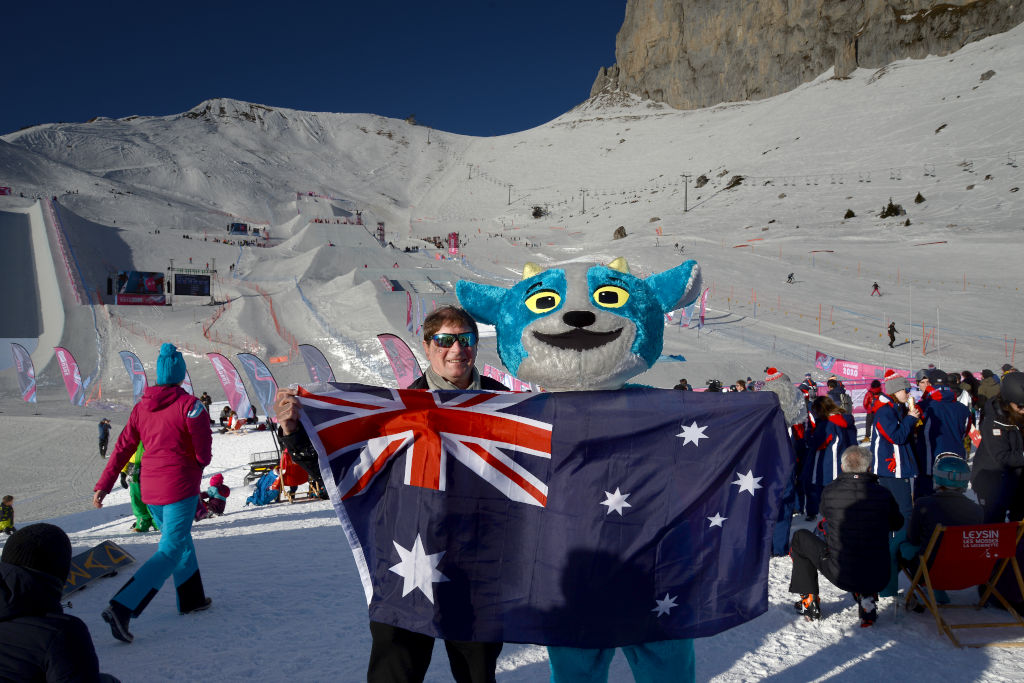 Footnote: the Australian Antarctic Territory is the largest territory of Antarctica and at almost six million square kilometers, it is 142 times the size of Switzerland.

tags: