19 April 2020
Anzacathon: a hackathon for Anzac day at home
by
With Coronavirus cancelling many of the major events for Anzac Day this year and the RSL asking people to go online, I found myself in a position to help, having just organized an online event for groups in Kosovo on Remembrance Day.
The Anzacathon was born.
How did we get here?
Students from Kosovo first approached me in Kotor, Montenegro, at the Digital-Born Media Carnival. They asked if I could support their Hackathon for Girls in Prizren a few weeks later. Twenty-five young women participated. I helped the organizers, Albiona and Qendresa Hoti, to devise tasks for them, including some scraping and data pipelines: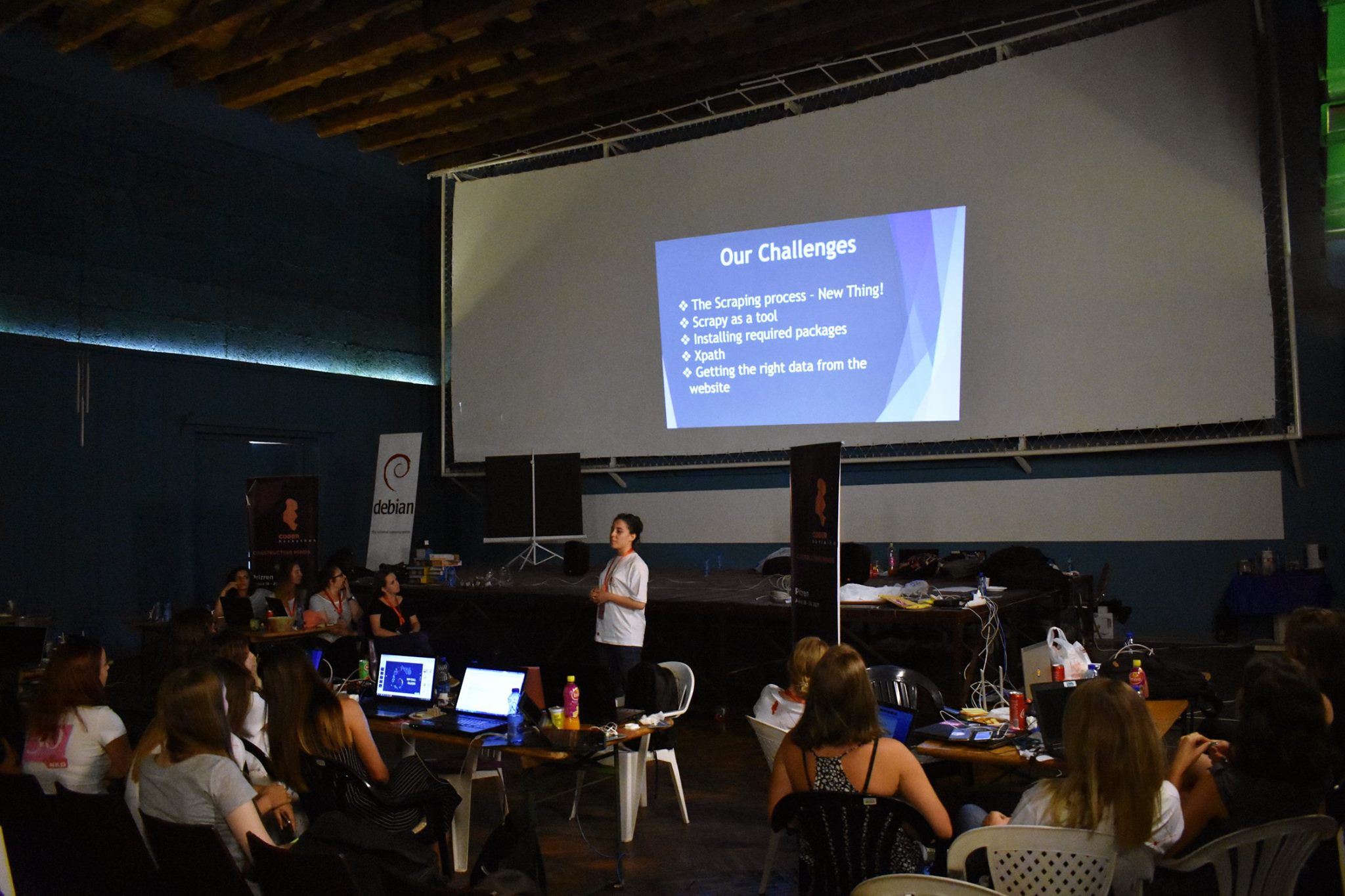 In 2018, three of these students were selected for Google Summer of Code. I went to visit them for a few days at the beginning of the program, we had a daily scrum meeting in a coffee shop which is, coincidentally, located beside the British memorial in Prishtina.
Being based in Europe, around Anzac Day each year I typically look for any events or Anzac sites nearby. Many Australians descend on Gallipoli and the Australian National Memorial in France, the latter being very accessible for ex-pats in the UK. Last year I had asked myself: are there any sites where there is only one Australian casualty, where nobody has visited them for Anzac day?
Searching the alpine region around me on the Commonwealth War Graves Commission, I was curious to find a number of local sites. The lone Australian war grave did exist, in fact, he died alongside the most senior RAF officer killed in the war and I decided to go there later in the year, when the snow had gone. In the Jura, I found another site where a RAAF crew died on a top-secret mission to the French resistance. A local photographer had published a gallery of photos: the French had just replaced the crash monument ahead of the 75th anniversary of the crash.
At SFK in 2019 (this year's event postponed/cancelled due to Coronavirus), I met Douglas Arellanes from the Mural project. Arellanes gave a very thorough workshop about the Mural software and the concepts of digital storytelling in general. It occurred to me that this would be a great tool to document the stories of these Australians.
In November, I was encouraged to make another visit to Kosovo for a number of activities, including the latest Prishtina Toastmasters meeting. As the meeting was on 11 November, Remembrance Day and as some of the students had attended Arellanes's workshop on Mural, I suggested we could bring these themes together for another hackathon.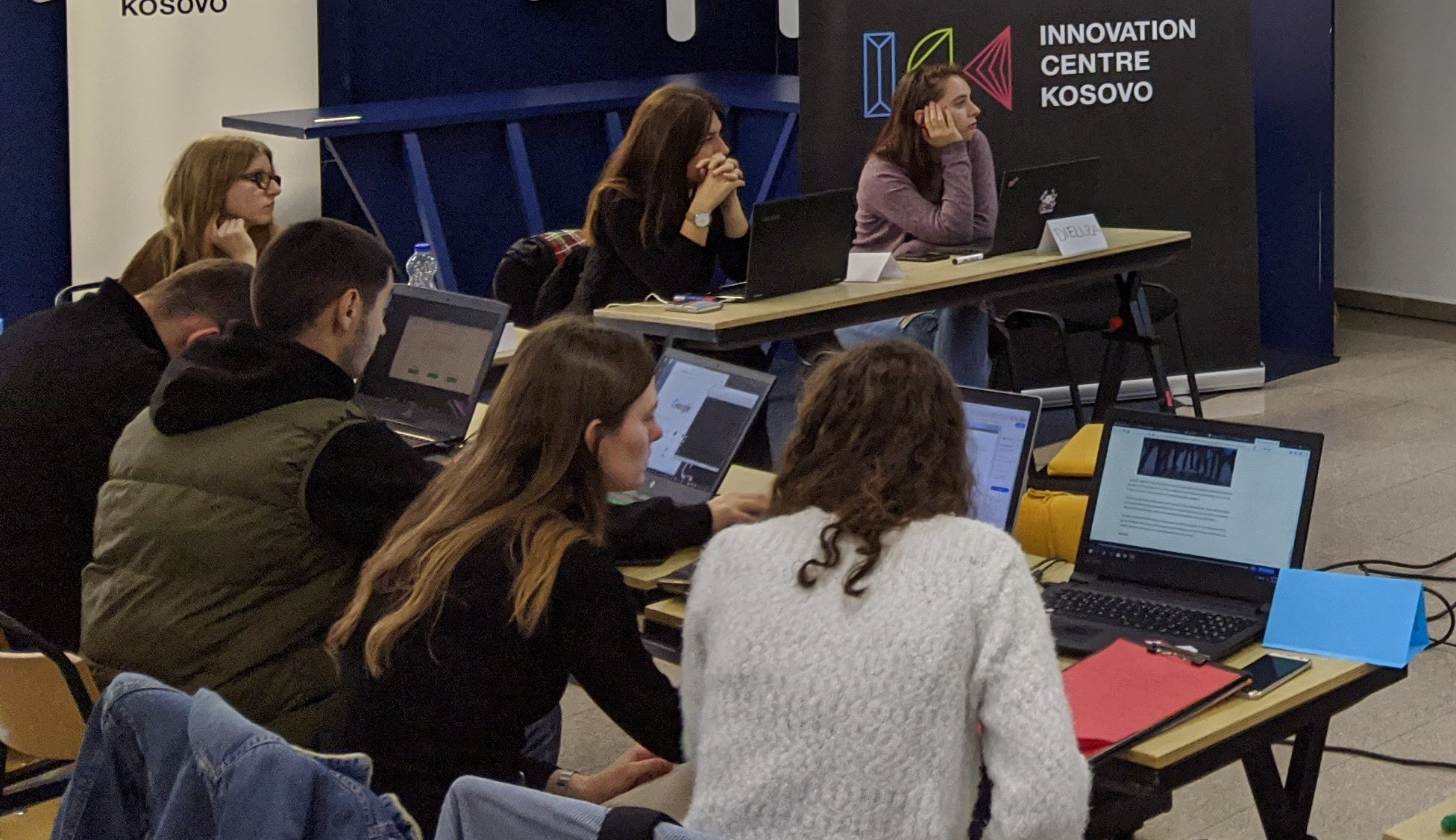 We could see various synergies between the legacy of the Commonwealth countries and the needs of the Kosovan participants. As Kosovo has only recently had a war, it would be useful for them to see how Commonwealth countries have continued to commemorate war casualties over many generations. This could provide insights for Kosovans as they record and preserve their own history and experiences. Furthermore, as Albanian Kosovans have very distinctive names, it would be a very easy data matching activity to try and identify all the people with Albanian names who had served in the armed forces of any Commonwealth country, including the UK and Australia.

The Prizren hackathon had been entirely for programmers. For the Remembrance Day hackathon, we decided to include research activities for people who don't do programming as well as some data science activities. As I had recently looked at some of the data sources for my own research, it provided a solid base for me to prepare some coding tasks.

Once again, scraping was one of the major themes and that is how we have so many data sets for the Anzacathon.

The winners of the Remembrance Day hackathon, Leotrime Maxharraj and Xhejdi Coku, had created another Mural site for John Goddard, VK6JG, who perished in Operation Thesis, Crete. The honour roll of the Wireless Institute of Australia was one of the lists we used as a basis for the research.

Please remember to stay home and join the Anzacathon for Anzac day this year.

tags: promote