A FOSScamp by the beach
I recently wrote about the great experience many of us had visiting OSCAL in Tirana. Open Labs is doing a great job promoting free, open source software there.
They are now involved in organizing another event at the end of the summer, FOSScamp in Syros, Greece.
Looking beyond the promise of sun and beach, FOSScamp is also just a few weeks ahead of the Outreachy selection deadline so anybody who wants to meet potential candidates in person may find this event helpful.
If anybody wants to discuss the possibilities for involvement in the event then the best place to do that may be on the Open Labs forum topic.
What will tomorrow's leaders look like?
While watching a talk by Joni Baboci, head of Tirana's planning department, I was pleasantly surprised to see this photo of Open Labs board members attending the town hall for the signing of an open data agreement: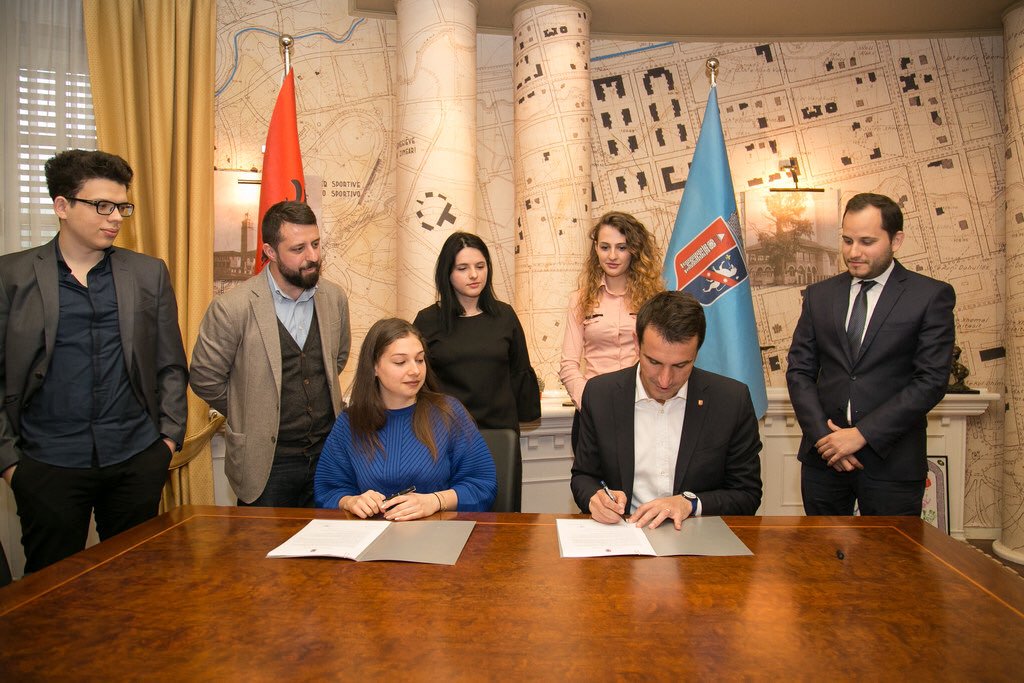 It's great to see people finding ways to share the principles of technological freedoms far and wide and it will be interesting to see how this relationship with their town hall grows in the future.